IV Cannula
T-1045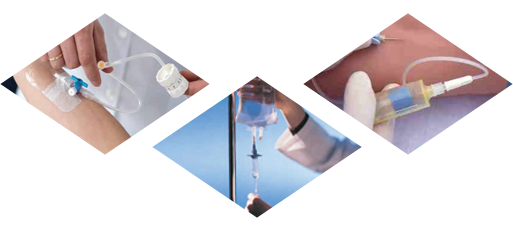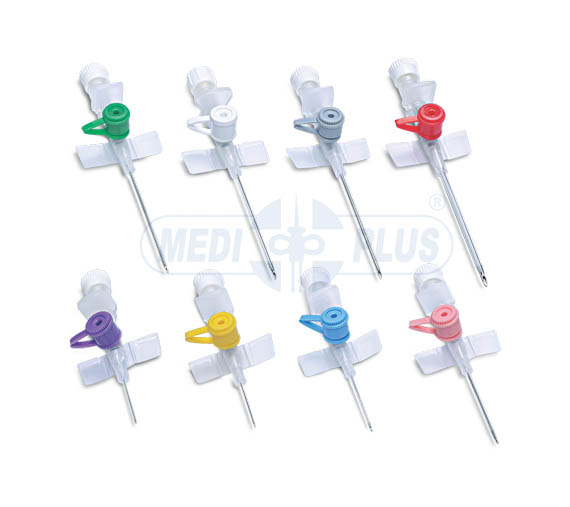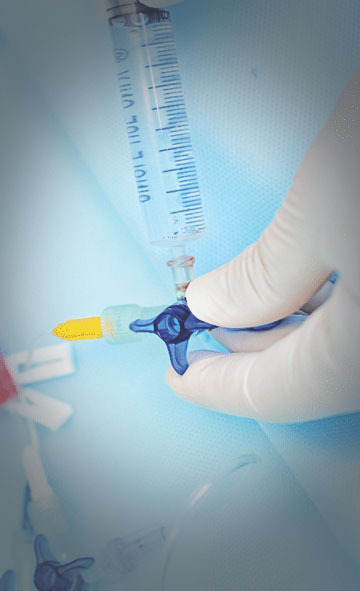 Description
The flash back chamber allows quick visualization of venous return.
Wings specially designed for easy gripping and safe clamping.
Needle cover to prevent accidental damage to needle & catheter.
Color coded body/port cap as per ISO Standard.
6% luer taper as per International standard.
Japanese stainless steel (AISI 304) needle with diameter and length adhering to all ISO standards.
Triple point Needle for painless insertion.
Thin walled, Radio-opaque stripped / transparent Teflon catheter, as per USP standard Class VI.
Customized Automated Tipping Technology for lower penetration forces.
Optimum trim distance for pain free penetration. Sterile / Disposable / Individually Packed.
| Size | Color | Chtheter | | Size | Length | Flow Rate |
| --- | --- | --- | --- | --- | --- |
| 14G | Orange | 1.7 | 2.1 | 45 | 270 |
| 16G | Grey | 1.3 | 1.7 | 45 | 180 |
| 17G | White | 1.1 | 1.5 | 45 | 125 |
| 18G | Green | 0.9 | 1.3 | 45 | 80 |
| 20 G | Pink | 0.8 | 1.1 | 32 | 54 |
| 22 G | Blue | 0.6 | 0.9 | 25 | 33 |
| 24 G | Yellow | 0.5 | 0.7 | 19 | 20 |
| 26 G | Violet | 0.4 | 0.6 | 19 | 15 |