Scalp Vein Set
T- 1050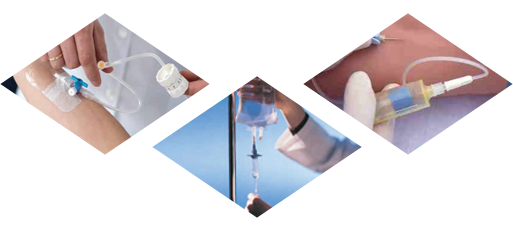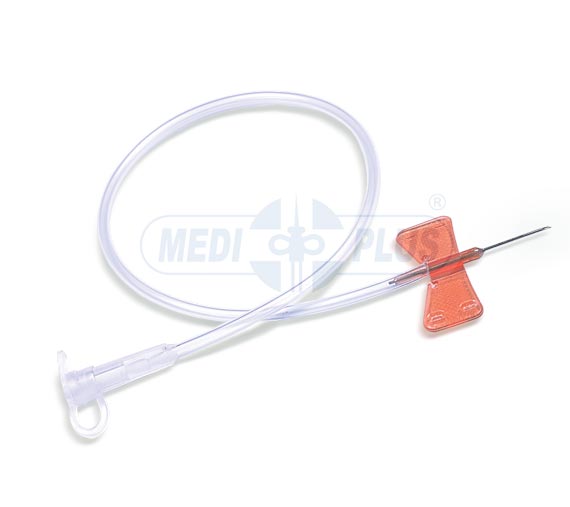 Description
Butterfly set for long term infusion.
Scalp vein set is designed to provide rapid venous access with greater patient comfort during infusion.
Short beveled siliconized needle facilitates atraumatic cannulation.
Thin wall needle provides better flow rate per gauge, as in the same cannula more circumference is available for better flow of fluid.
Butterfly shaped wings facilitate easy handling and attachment with the skin.
The proximal end of the set is provided with flexible female luer fitting.
Butterflies are color coded for instant identification of needle size.
Butterfly is connected to soft non toxic, non-irritant, medical grade tube, which does not kink or coil set.
Available with DEHP Free Material.
Sterile / Disposable / Individually Packed.
| Color Code | Pink  | Brown | Yellow | Green | Black | Sky Blue | Purple | Orange |
| --- | --- | --- | --- | --- | --- | --- | --- | --- |
| Size G | 18  | 19 | 20 | 21 | 22 | 23 | 24 | 25 |
| | | | | | | | | |