Suction Catheter Closed System (24 hr. / 72 hr.)
A - 3037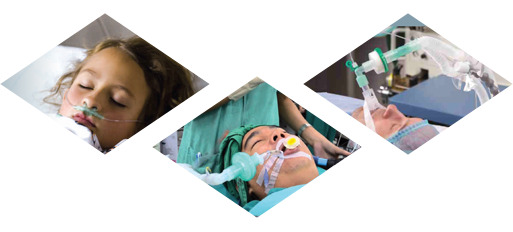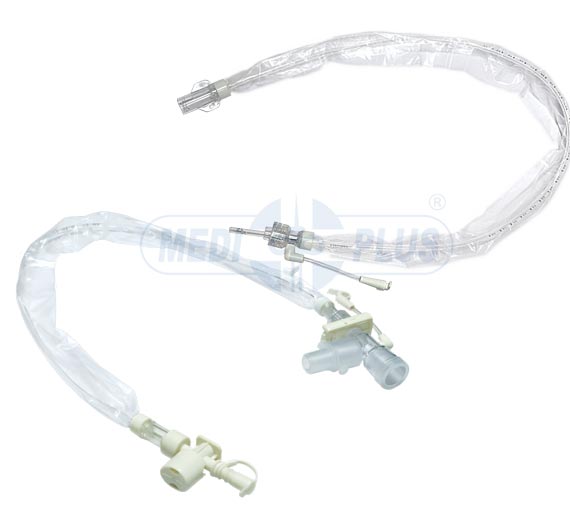 Description
Used to mainitain ventilation and oxygen therapy while suctioning in mechanically ventilated patients.
Minimises the risk of Ventillator Associated Pnemonia (VAP).
Kit comes with 3 easily replaceable catheters, minimizing the need to replace entire suction system every 24-72 hrs.
Catheter with lateral eyes, smooth tip and depth markings for maximum patient comfort.
MDI port provides an effective, quick and convenient way of drug delivery.
Irrigation port with one way valve allows lavage and irrigation of the suction catheter.
On/off valve allows suction catheter tip to be isolated and creates an enclosed cleaning chamber.
Transparent connectors and durable sleeve facilitates catheter manipulation and prevents infiltration of blood and sputum.
360° swivel elbow enables rotation for enhanced patient comfort and reduces torque.
Sterile / Disposable / Individually Packed.
| Size | 6 Fr | 8 Fr | 10 Fr | 12 Fr | 14 Fr | 16 Fr |
| --- | --- | --- | --- | --- | --- | --- |
| O.D. (mm) | 2.0 | 2.7 | 3.3 | 4.0 | 4.7 | 5.3I. |
| D. (mm) | 1.4 | 1.8 | 2.4 | 2.8 | 3.2 | 3.8 |
| Length (mm) | 300 | 300 | 600 | 600 | 600 | 600 |
| Color Code | Pea Green | Cambridge Blue | Black | White | Green | Orange |